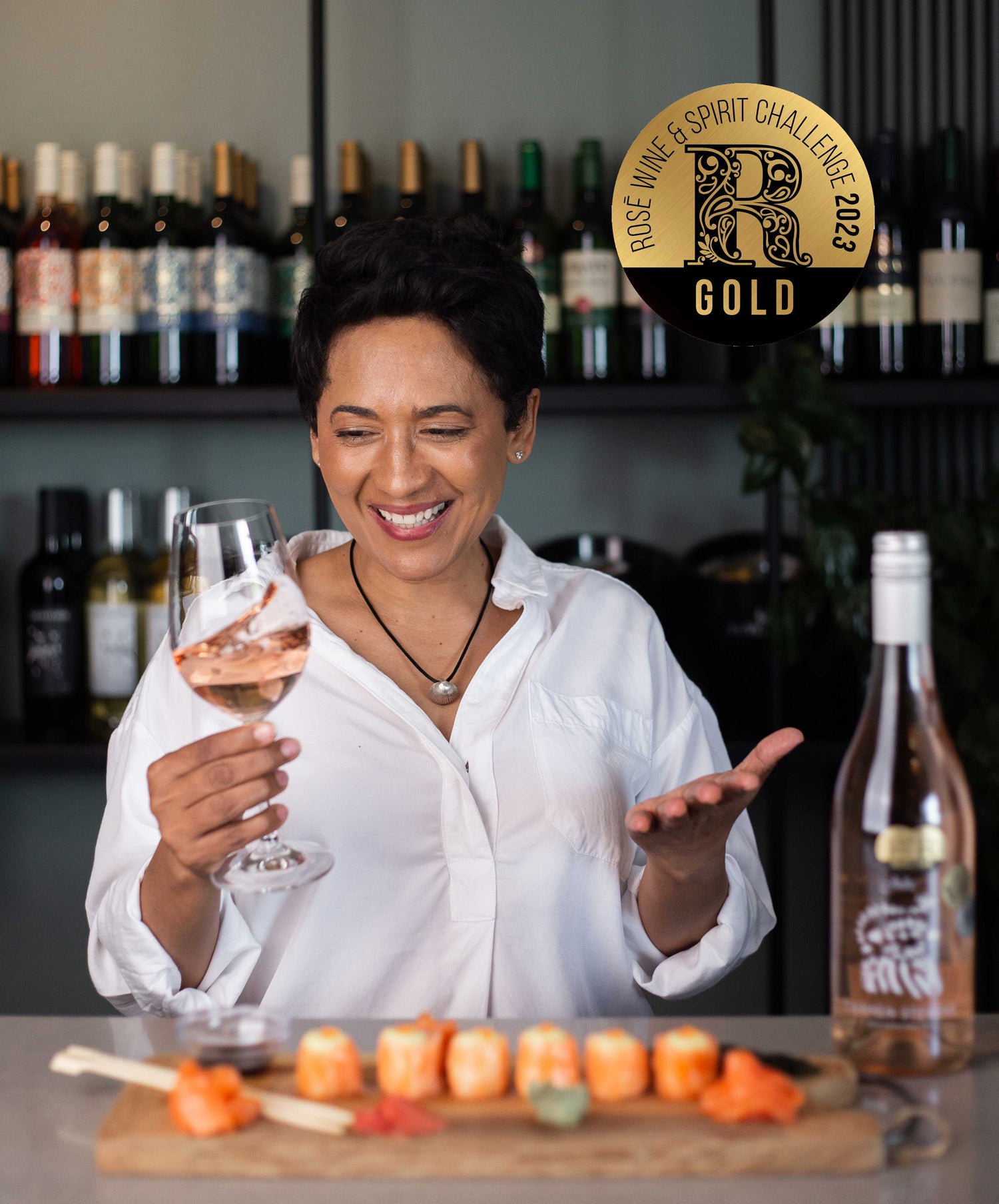 GOLD at the Rosé Wine & Spirit Challenge 2023
We have a winning Rosé! We are thrilled to announce that our Carmen Stevens Julie Rosé, was awarded Gold at the 2023 Rosé Challenge. This wine is available for purchase on our website or at Makro nationwide. You can also purchase this wine at Norman Goodfellows!
Shop Now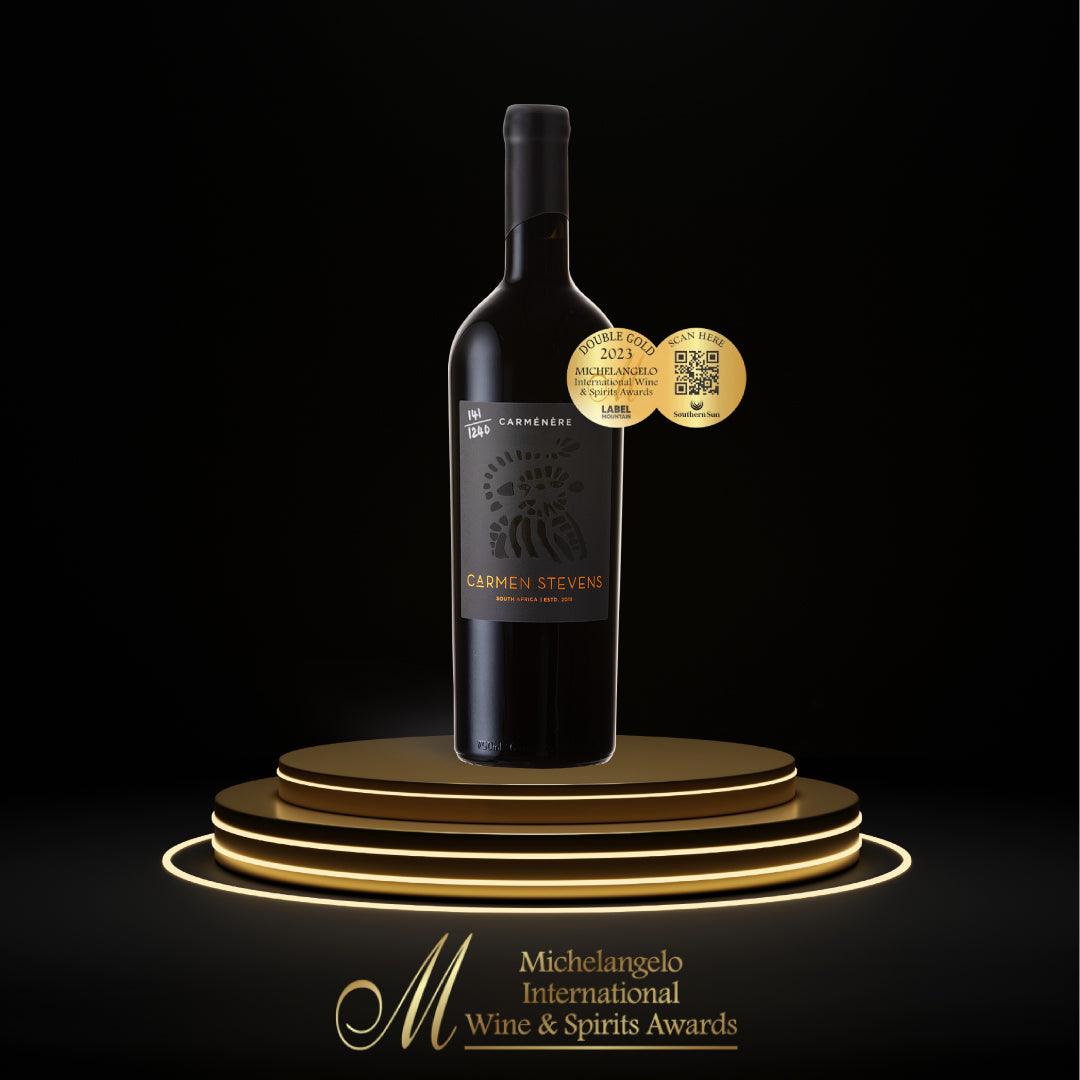 Double Gold at the 2023 Michelangelo Awards
Our flagship wine, the Carmen Stevens Carménère 2021 was awarded a Double Gold at the Michelangelo Awards this year.
Shop Now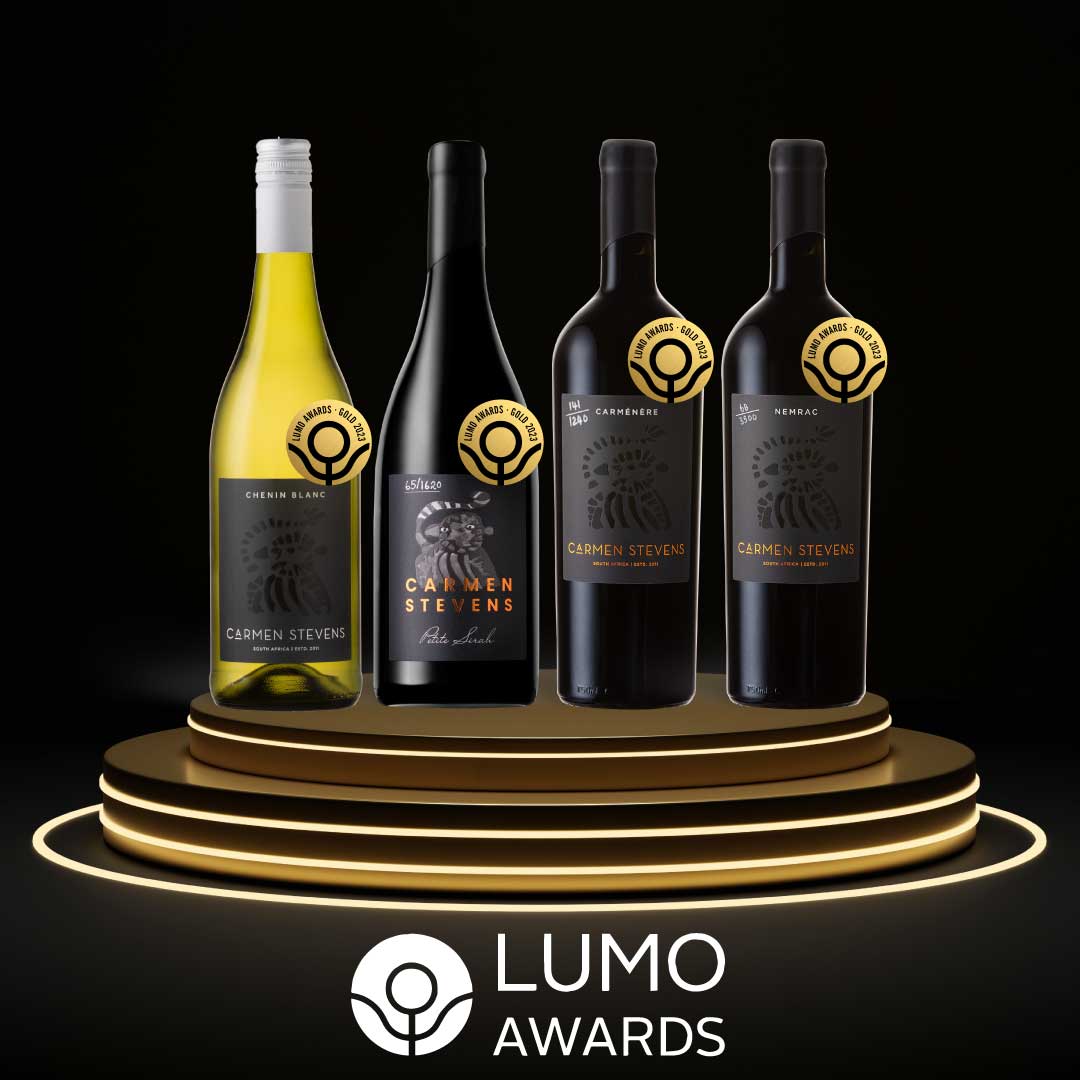 Lumo Awards Results
Another round of success for Carmen Stevens Wines for the second year in a row at the Lumo Awards!

Our following wines were awarded a GOLD AWARD at the 2023 Lumo Awards:
• 2023 Carmen Stevens Chenin blanc
• 2022 Carmen Stevens Carménère
• 2022 Carmen Stevens Petit Sirah
• 2022 Carmen Stevens Nemrac
www.lumoawards.com
Shop Now
Welcome to Carmen Stevens Wines
A story of an unwavering mind-set to be able to create beautiful wines. Wines where each bottle echoes her fingerprint, personality and passion. A passion that is bold yet feminine!
ABOUT US

Carmen Stevens Wines was established in 2011. In 1995 Carmen graduated as the first black South African to study the art of winemaking in South Africa.

Learn more

SHOP OUR WINES

We offer award-winning wines made in South Africa by Carmen herself. We sell our wine locally and export our wine internationally.

Buy wine

OUR NON-PROFIT ORGANISATION

Carmen Stevens NPO provides over 25 000 learners from 125 schools in the Western Cape with a nutritious breakfast and lunch.

How we make a difference